Extensive and Trusted Partner Network
How Merchants Drive Net-profits and Increase Customer Satisfaction:
Partnership on a First-name Basis
Ever download a Shopify app only to be completely lost? Benefit from a dedicated Client Success Manager you'll know by name.
Comprehensive Insurance Partners
SureBright has aligned with the strongest insurance carriers in North America allowing for the best policies and prices in the market.
No Coding
Required
Revenue boosting upsells with accident protection & extended warranties. Offer the upsell on the product page and six touch-points post sale.
Revenue Tracking via Merchant Portal
Our easy-to-use merchant dashboard allows for real-time revenue tracking. Admin features allow for full control of warranty placement.
Single-click Revenue Driver
Shoppers of your store can opt to attach a product warranty on the product page. If they pass, six post-sale touch points prompt the warranty upsell.
Increase Customer Satisfaction
Positive experiences with warranty programs are proven to drive customer satisfaction. Happy customers means repeat customers.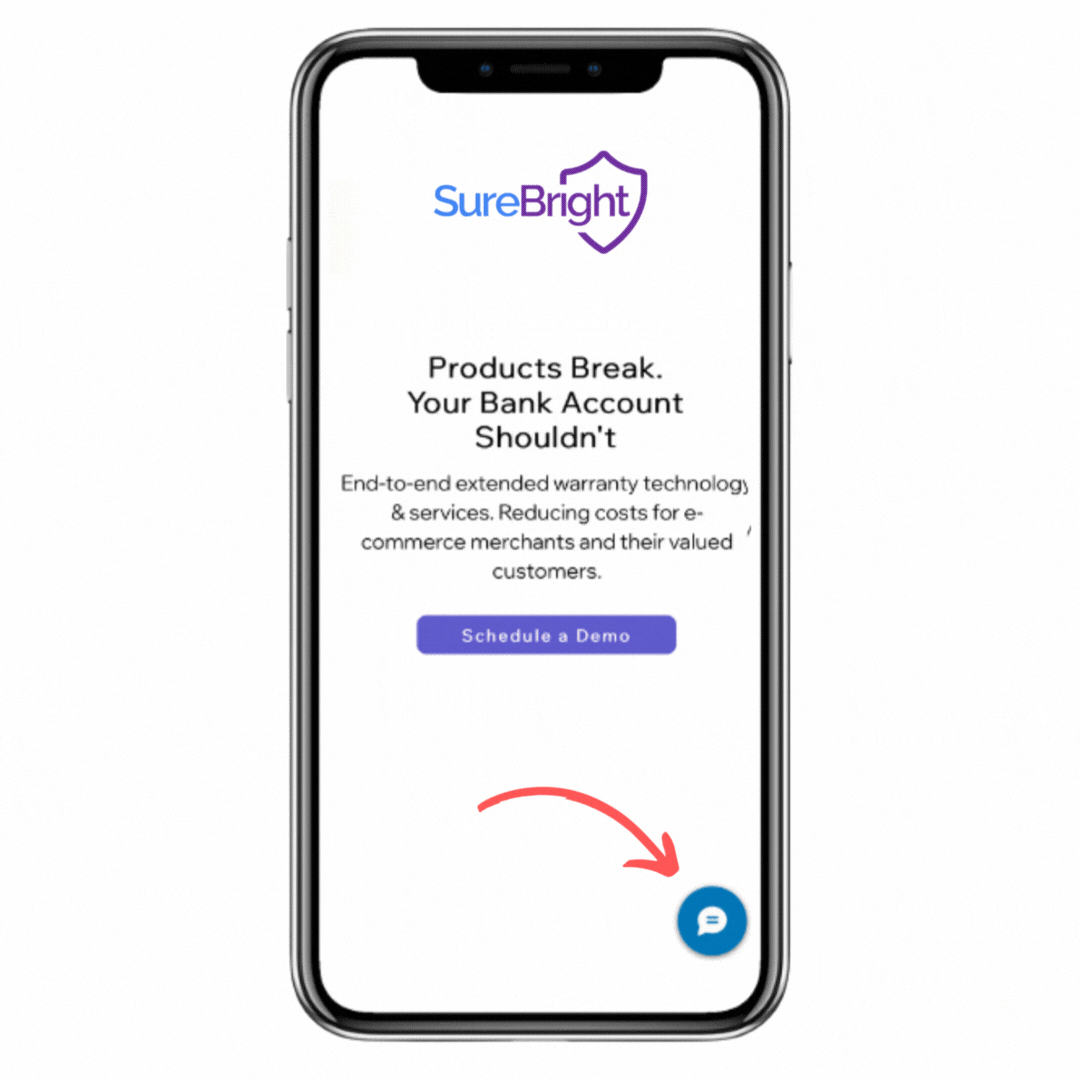 With our live chat support, submitting claim has never been so smooth.
Have a claim to submit? Chat with SureBright's live support team to resolve your claim. We respond between 8am and 6pm EST, Monday - Friday or leave us a message in the chat.
Customers requested it. We delivered.
Customizable button colors allow merchants to ensure that product protection functionality is on-brand.
Have a request for additional functionality? We actively listen to our customers to ensure we're meeting their vision.
Insurtech SureBright secures $3.2 million pre-seed round
SureBright, a Toronto-based insurance-as-a-service company – revealed that it has secured a US$2.5 million (about $3.2 million) pre-seed round.
​
The insurtech's solution allows e-commerce merchants to sell retail insurance and warranty products in their own digital stores, in a process that takes under 15 minutes for consumers.