Enhance Your Ecommerce Success with SureBright: Your Partner for Mattress and Bedding Protection
Boost your ecommerce business with SureBright as your trusted partner. Our comprehensive protection plans for mattresses and bedding instill confidence in customers' purchases, reducing returns and fostering customer satisfaction. Benefit from our reliable coverage, streamlined claims process, and dedicated customer support. Collaborate with SureBright to amplify your ecommerce triumph in the mattress and bedding industry.
Partnership with Multiple Benefits
Boost Average-Order-Value (AOV) by 10% - 20%
Your customers are your investors. Offer them a way to protect their investments.
Bundle Protection Plans at all Point of Sales (Online or Offline)
1. Partnership on First Name basis
Ever download a Shopify or WooCommerce app only to be completely lost? Benefit from a dedicated Client Success Manager you'll know by name. No coding effort required from your end.
2. Single Click Revenue Driver
Shoppers of your store can opt to attach a product warranty on the product page. If they pass, six post-sale touch points prompt the warranty upsell.
3. Strongest Insurance Partners
SureBright has aligned with the strongest insurance carriers in North America allowing for the best policies and prices in the market.
4. Perfect Technology Kit for you
Customer friendly Web Portals to help you record your offline sales and keep a strong grip on your revenue with powerful analytics
Why partner with Surebright.com?
Offload the busy work. SureBright handles claims submissions.
Reduce operational costs with our easy-breezy claims portal.
With our live chat support, your shopper can submit claims with SureBright. The process has never been so smooth.
If your customer has a claim to submit, they can chat with SureBright's live support team to resolve their claim.
We respond between 8am and 6pm EST, Monday - Friday or leave us a message in the chat.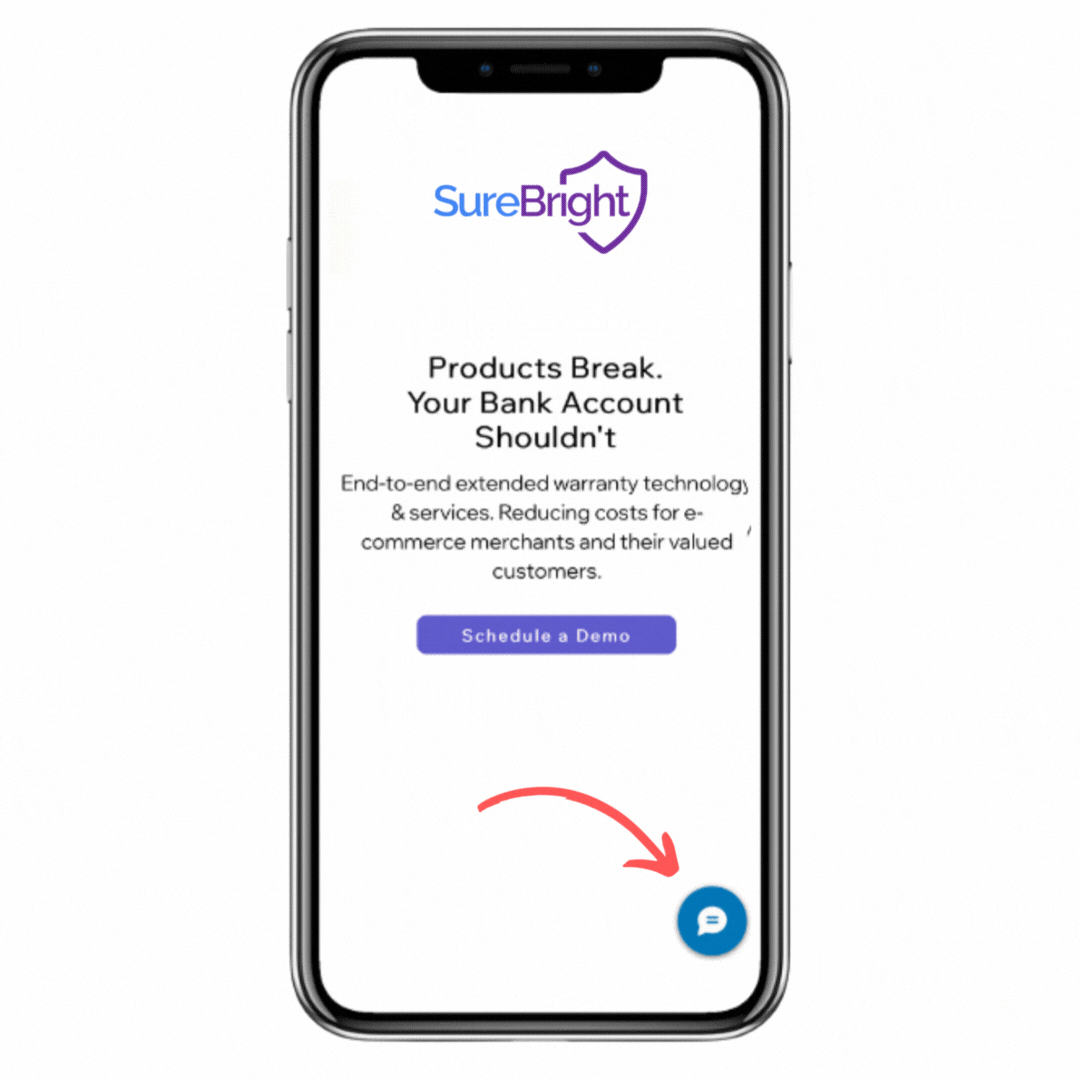 2 options to get in touch

:





Submit a question form below OR book 30-minutes using our booking link.